In order to get good results from Facebook ads, you need to do a good deal of research on a number of things.
Successful social media marketing is more about personalized communication, not spending huge amounts of money. If an individual wanted to purchase a product from Sears, they'd go straight for the firm website.
Facebook is incredibly powerful for smaller businesses as they can provide a more customized experience, unlike bigger businesses. Using Facebook ads as a social media marketing method, you can increase awareness of both your brand and your products.
Astoundingly, one in four customers are influenced to purchase only right after soliciting feedback from other social media users, and 6 out of 10 will recommend a certain brand to a buddy. So, there is a massive amount of potential revenue from running FaceBook ads.
Before you dive in to ads, Set up a FAN Page.  You CAN create Facebook Ads without having a Fan Page, but having a Fan Page for your business increases your credibility AND there are many more options with the TYPES of Ads you can create and utilize.  Plus, Facebook rules can be tricky and having a Fan Page will help you stay out of Facebook Jail!
Know WHAT You Want To Advertise
When placing Facebook Ads, you can select WHERE your prospects will go when they click on your ad, such as a particular page on a website or blog, a capture page, OR to specific parts of a Fan Page if you have one.
This is where it gets fun!  You can create an ad to focus on getting more Likes to your Fan Page, promote a particular 'post' on your Fan page that you want people to see, or Customize your ad with additional options.
Know Your Target Market
As with any marketing, the more targeted it is, the more powerful it'll be.  FaceBook Ads make it possible for you to target particular demographics and deliver particular ads to specific users.
You can choose particular countries, age and gender, and particular interests.  Even target those that are currently connected to you or those that are not.
In addition to that, you can Target FaceBook Ads to 'Friends' of People who like your Page or Ad.
Consider this.  IF the typical Facebook user has 130 friends, and that person 'likes' your ad, you can get additional visibility to 130 people and  you might find oneself going "viral".  'Sponsored Stories' shares your ad in the Newsfeeds of friends of people you like or comment on your page or posts.  🙂
Choose a Great Visual for your Facebook Ads
This image was taken from an AD that did really well for me.  If at all possible, choose something that doesn't have the color BLUE…  as that blends with Facebook and doesn't pop.  Also, adding a border really helps draw the eye to the image.
Make sure the picture is congruent with your message.  In this case, the wording I used indicated that by implementing Predatory SEO, you could 'eat the competition for lunch' when looking to rank content on the first page of Google.  🙂
**Be careful not to add a lot of text the image or the ad will not be approved!
Create and Rotate Facebook Ads Regularly
Facebook earns income every time somebody clicks on an ad, just like Google Adsense. Within this medium people are less inclined to shop. Most who check out FaceBook want to socialize with their friends.  But by producing eye-catching ads and altering them frequently, you can get past "banner blindness".
Monitoring Facebook Ads
Here's the bottom line when it comes to operating Facebook advertisements.  Ads cost money and money has no emotion, so show no mercy with regards to making a profit. If an ad is not yielding you profit, pull it.
Understanding which market reacts better with specific ads is essential to your success in profiting from Facebook Advertising. Split-testing your ads by using a different image, different wording or targeting a different group should be a part of your process.
I usually create 3 or 4 versions of the same ad and see what does the best.  Then I continue to tweak it from there!
As a final note, keep in mind that the Facebook advertisement click-through price is rather reasonable, as people are not going there to stop, so use the cost-per-click (CPC) pricing option, and name your own price!
Become a Pro at Facebook Marketing and Advertising
This Blog post was designed to give you some great guidelines to get you started, help you avoid some pitfalls and spend your money wisely when placing Facebook Ads.  But realize that there is a learning curve and there are skills you need to learn.  😀
I HIGHLY recommend that if you are going to do Facebook Marketing and Advertising, you need to get the best tools to help you become successful.
This following course is the BEST FACEBOOK TRAINING available and will tell you everything you need to know in detail so that you can Make Money on Facebook and Place Facebook Ads that will yield results!
I only endorse products and training that I have used myself, so if you are serious and want to completely maximize your returns, get this course.  You can thank me later.  🙂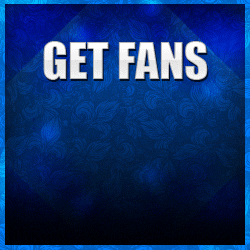 Live your Best Life!
Julie Becker
P.S.  You are a smart marketer getting this Facebook course.  I like smart.  🙂  And because you're smart, I know you are focused on being affiliated with the best businesses and best people.  WORK WITH ME and create another profitable income stream online.  See my #1 income stream HERE!