In today's world, social media is at the center of our culture.  It is GLOBAL.  It is current.  It is now.  Did you know that Facebook collects all sorts of information about it's users?  It KNOWS you….   your demographics, your interests, your values, your lifestyles.  This is incredible information for targeting your market audience.  I personally know people who have built their six figure businesses utilizing ONLY Facebook.  If you want to be successful and relevant in business today, you absolutely need to incorporate Facebook as a Marketing Tool.
Let's Examine some of the things Facebook Marketing helps you to accomplish
Growing your Customer Base
Building Your Brand
Promoting Events
Increasing Revenue
Dive into how to use Facebook as a Marketing Tool!
The absolute first thing you need to do is to set up a facebook fan page.  Check out mine! This is essential since Facebook Fan Pages are set up specifically to help you promote your business brand.  In order to do this, you must first have a facebook personal account.  If you do not know how to do this, you can find this information easily on youtube or google.
Once you have your Fan Page set up, you can utilize Pay Per Click Strategies.  You can either create ads that are independent through the Ad Manager OR you can create an add from one of the posts you place on your fan page by 'promoting a post'.
There are many ways to use Facebook as a Marketing Tool, so you need to decide what you want your end result to be.
Increase revenue? – You can create ads that links to sales pages.
Generate leads? – You can create ads to go to capture pages.
Increase brand exposure? – Create ads that associate your brand with very targeted images and phrases.
Increase your fan base? – Create an ad then sends people to your fan page.
Images SELL, so when you are using Facebook as a Marketing Tool, you need to remember that your brand image and all related ad images are the first thing that your audience sees.  It's your best chance to engage them.
Quick Tip:  People are drawn to People, NOT Logos!
Depending on the ad type, you verbiage can only contain 80 – 90 characters, including a link.  So try to pique curiosity by asking questions.  Don't forget a CALL TO ACTION.  Encourage your audience to click your link or like your Page.
And Facebook gives you great insights on what is relevant to your fans:
See your reach and who's talking about it…
See your engagement, what people are interested in…..
One of the things I absolutely LOVE about Facebook advertising is your ability to so specifically target an audience for your ad.
This is absolutely powerful stuff!!  There is SO much you can do to optimize and test this, it is truly incredible.  It would take tons of posts to cover it all.
I have learned so much about Facebook Marketing, but I had to have training.  And I wanted to learn from the best.  So I got trained by the MASTER.
So if YOU want to utilize Facebook as a Marketing Tool for your business, and launch yourself into orbit, I HIGHLY recommend the following training…..  this woman made 6 figures with Facebook in 6 months!  Her training is easy to understand, easy to follow, and has the best tips and tricks in it.  Bump up your Facebook and quit leaving money on the table!
FREE TRAINING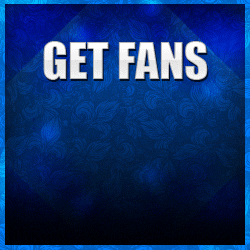 Live your Best Life,
Julie Becker